WELCOME TO MY WEBSITE – AND TO MY WORK
This website aims to present as diverse a range of projects as posssible to inspire you. I have included a wide rage of styles, scales and budget so whatever type of project you are planning I hope there will be similar ones here which you feel you can connect with.
The work is divided into various categories to assist you in finding the most relevant projects – try the search box in the Portfolio menu to further refine and customise your search.
I would like to thank all my clients who have so generously allowed their gardens to be featured here and for allowing me to photograph them. Also a special thank-you to those who have tended and managed their gardens with such love and care – it is these gardens that really shine. As they mature and age I can take less and less credit for them, and their owners more.
INTRODUCTION
Earthwork Landscape Architects (Wellington) Ltd have been designing outdoor living environments around Wellington and further afield since 1993. We have gained a solid reputation as a top quality design-focused practice which creates exciting yet workable designs for our clients and we take pride in continuing to build on this reputation.
Specialising in challenging properties we provide design solutions for:
Steep properties
Windy sites
Exposed coastal gardens
Rural properties and Lifestyle Blocks
Tight sites/small city gardens
History
Rebecca Wilson has been operating the Wellington Earthwork office since it?s inception in 1993. Rebecca originally studied fine arts at Ilam University, Canterbury, majoring in sculpture, but later changed direction and completed a Bachelor of Arts majoring in Geography. She then travelled overseas for nearly 4 years and returned to complete her Bachelor of Landscape Architecture , graduating from Lincoln University with honours in 1991.
After working in the Canterbury Earthwork office for several years before, during, and after her landscape architecture studies, Rebecca moved to Wellington in 1993 and set up her new practice. Originally on Vivian Street, Rebecca shared an attic-style office space with John Mills Architects which provided a wonderfully creative introduction to the Wellington design scene. Later moving to Cuba Street allowed for an expansion in staff numbers and the practice grew steadily to four full-time landscape architects.
Over the next 15 years the Wellington practice thrived and developed an excellent reputation throughout the Wellington region. Rebecca also became a regular tutor in the Landscape design course at Massey University, teaching landscape construction. She gained her professional Associateship to the NZILA (New Zealand Institute of Landscape Architects) in 1997 and features in the book ?Landscape : Gardens By New Zealand?s Top Designers? by Rose Thodey and Gill Hanly (Randomhouse, 2005).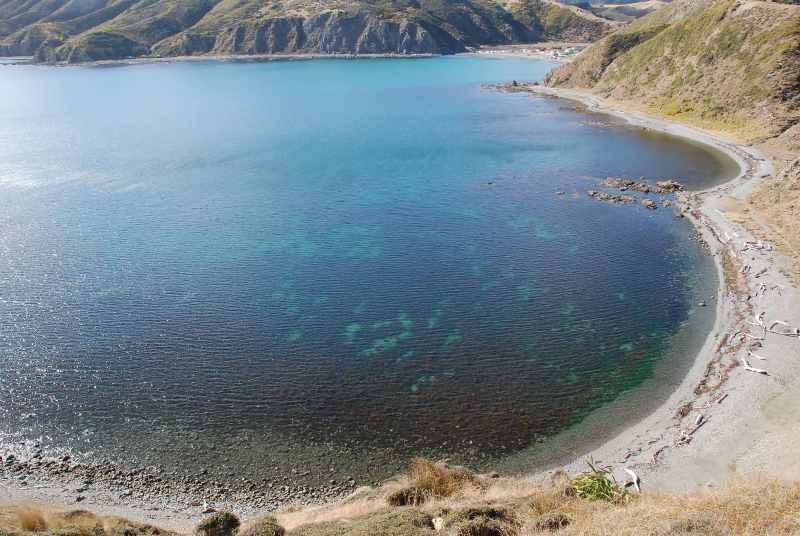 In 2010 Rebecca moved from Eastbourne to the wild and beautiful Makara Beach, following her urge to return to a semi-rural lifestyle. She reduced the size of the business back to "The Power of One" and for a decade operated her business from her Makara beachside home. In 2019 Rebecca finally fulfilled a lifelong dream – to live in the country again with her horses and other animals. She bought a rural block at Otaki which is now allowing her to work on more rural and coastal properties along the Kapiti coast and further north throughout Horowhenua and Manawatu. Rebecca maintains her accessibility to Wellington based clients with regular trips to Wellington and surrounding suburbs.