Drinking Fountain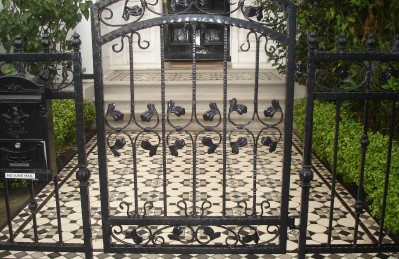 This tiny entrance garden is lucky enough to be owned by a flamboyant couple who enjoy doing things a little differently. They selected the recycled fencing and said they wanted a public drinking fountain on their fence too!
The Victorian drinking fountain is extremely popular, located as it is at the top of a thirsty set of steps up from the city below.
The style of the tiling ? Winckleman?s tiles ? and steps are typical of the period for this Victorian Villa and the planting is an eclectic but simple mix of flower, fragrance and form.
Contractor: Dave Jones