Garage Rooftop Garden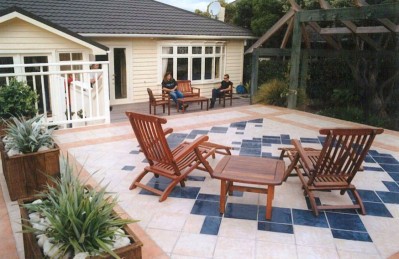 An ugly garage roof sitting about 3/4 of a meter above the surrounding lawn dominated the front garden area of this bungalow – and being the north-west side of the property this seemed like a wasted space for the owner.
We designed a tiled rooftop terrace and linked this to the house with decking and timber steps up to the rooftop area. As this area had good views we were reluctant to block these with shelter planting and screens despite the exposed, windy conditions. We have created a second, sheltered "nook" below the deck which has views into the garden and makes good use of this small, tucked away spot.