Levin Main Street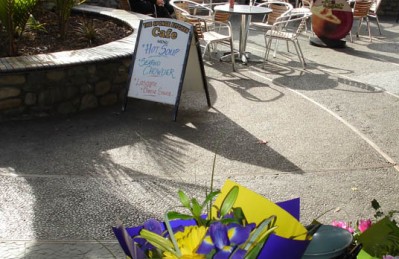 The redesign of Levin?s main street focused on a range of key areas within the retail shopping zone with consideration also given to the entrance to Levin at each end of the town, and general recommendations for improving the spaces between.
The theme was deliberately rustic to develop the feel of a country township, avoiding any attempt to create a civic, central city feel.
Materials were chosen to emphasise this theme ? namely the use of stone from local river sources, raw galvanized steel on reference to agricultural construction and various pebble concrete treatments.
Native plants typical of the area have been used en masse, combined with selected exotics to celebrate the warm temperate climate